Techie Seniors Internet Usage Quiz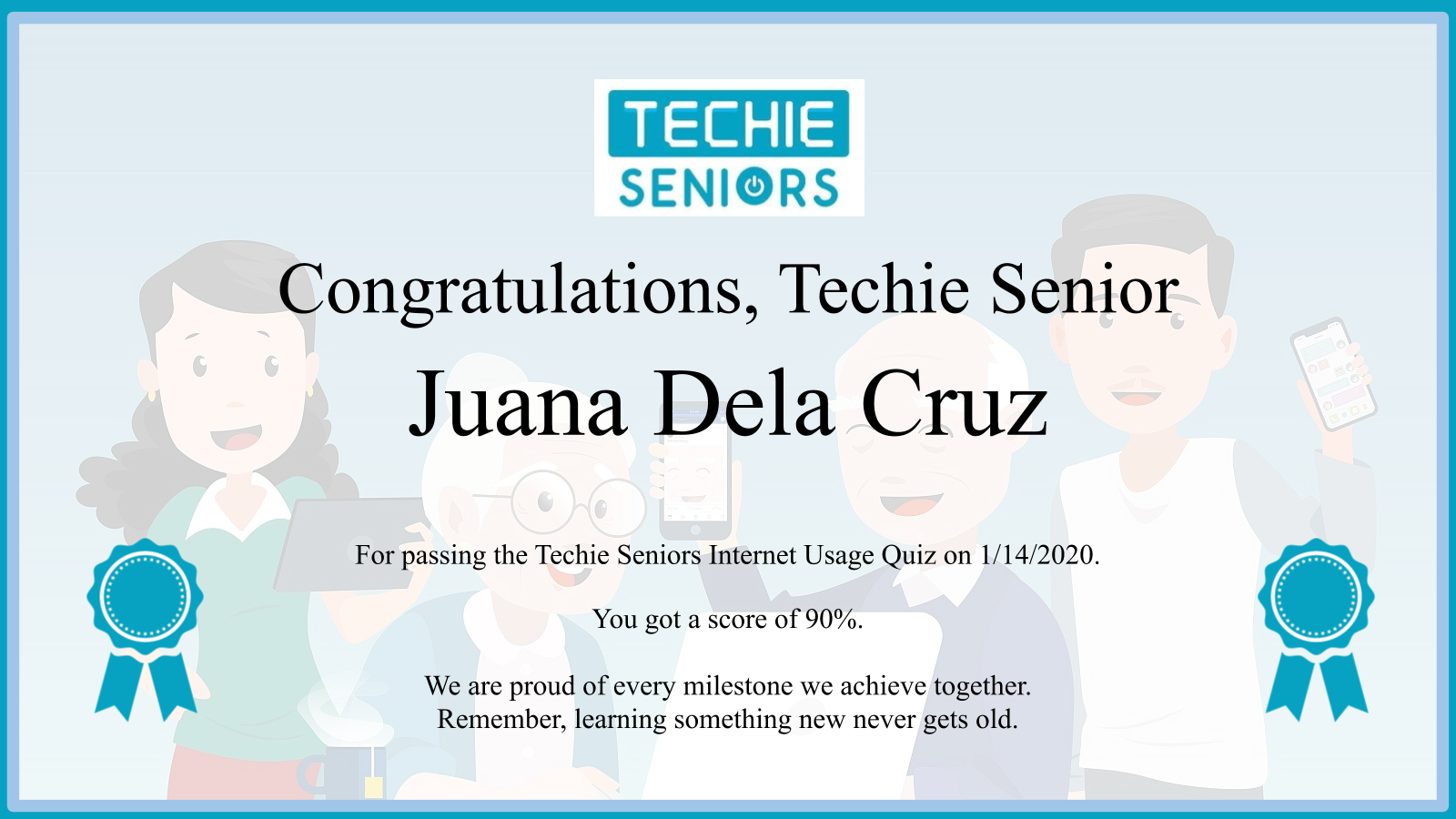 Good day Techie Seniors and Retirees! Do you want to know how well you grasp Internet basics?
Take a shot at our internet usage short quiz to assess your knowledge.
If you don't pass the first time around, just give it another try. You can take the quiz again by going to https://techieseniorcitizens.com/internet-usage-quiz/
You need to answer 8 questions correctly to get a certificate. You will be sent an email containing a link to download your certificate, so make sure the email address that you submit is valid and correct. Don't forget to share your certificate on social media so your friends and family know how awesome you are, Techie Senior!
We are currently looking for volunteers. Hit us up to be part of the Techie Seniors growing family.