Techie Senior Citizens and Retirees Philippines (Techie Seniors PH) celebrated its 5th anniversary at the Canva Phillippines office in Makati City last February 26, 2023.
Established in 2018, Techie Seniors PH has been bridging the digital divide among seniors and retirees in and outside the Philippines. With more than 700 members, the organization has enabled older people to embrace technology, enhance their digital literacy, and actively participate in the digital age. The anniversary celebration witnessed the coming together of Techie Seniors PH members and volunteers to recognize and applaud the significant impact of the organization. The event featured interactive sessions, games, sharing of stories among old and new members, and hands-on demonstrations.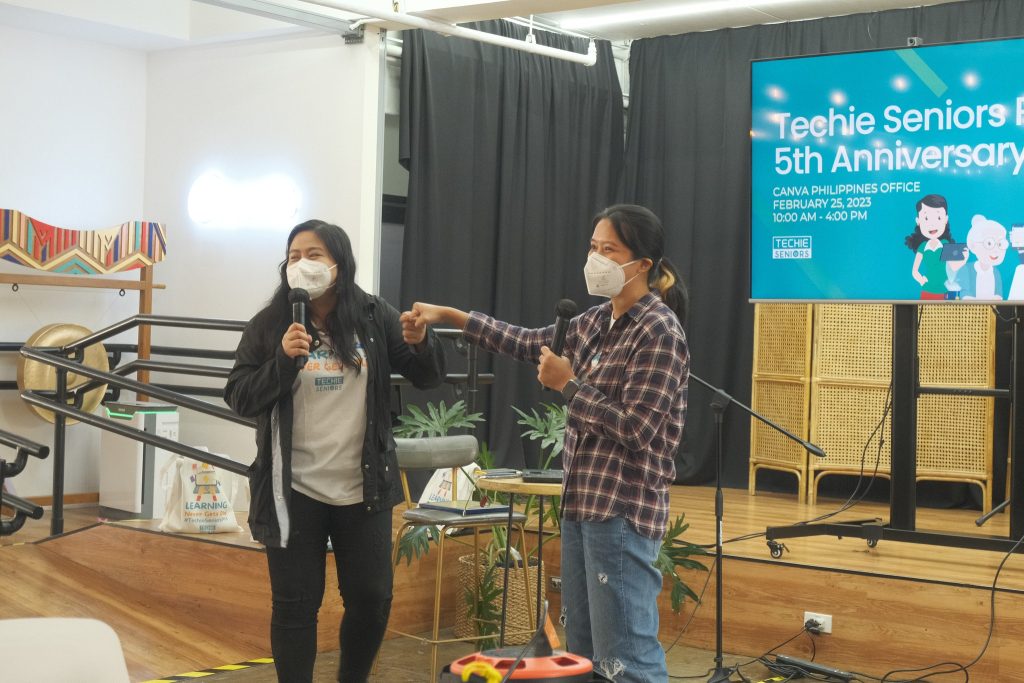 Ms. Koree Monteloyola, the founder of Techie Seniors PH, started the event by thanking the members for believing in the organization and actively participating in online and face-to-face events. From humble beginnings, she shared a story of how her personal advocacy turned into a bigger purpose, and how one event in 2018 altered her mission in life. She was proud to share that through the support of Canva Philippines during its formative years, funding from Kairos I.T. Services and Concentrix, and the relentless participation and encouragement of the members, Techie Seniors PH is still striving to provide digital literacy and retirement planning for Filipino senior citizens.
During the getting-to-know session, one Techie Senior member, Mr.Oscar Esposo, highlighted how the organization empowered him to design and share engaging digital content with his friends and family and motivated him to participate confidently in learning activities. He stated, "Techie Seniors has opened up a world of creativity for me. It also helped me to connect with other senior citizens who share the experiences and challenges in the digital world."  
In the morning session, Active Techie Senior of 2022 awardee Mr. Edward Rivo presented "Why Do Senior Citizens Need to Learn Digital Skills?" He shared the common challenges seniors like him face in navigating the digital world and the benefits of learning digital skills. He also challenged his co-members to explore and enhance their digital knowledge and skills because #LearningNeverGetsOld. Mr. Rivo was the first member who took the challenge of being a resource person for a face-to-face event.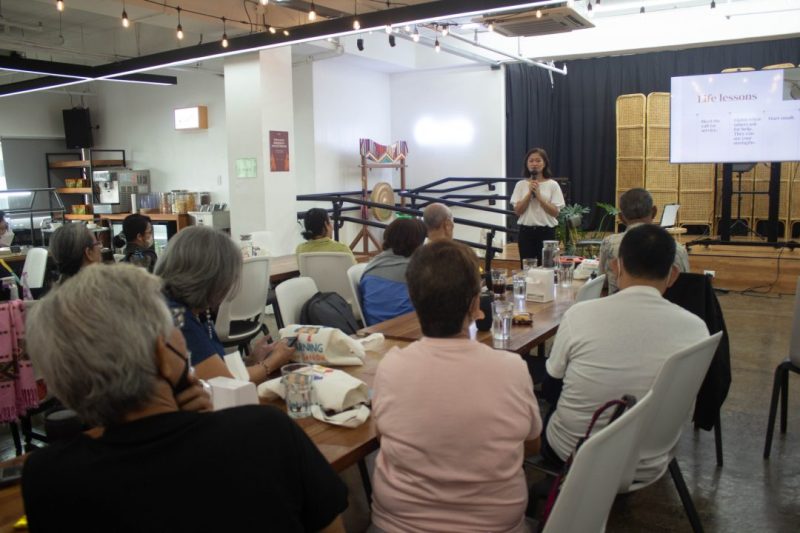 The second resource speaker was Ms. Alyne Guinto-Pormentilla, Mindset Coach for Freelancers & Entrepreneurs and owner of LaserCrafts PH. She shared her entrepreneurial journey – the wins and challenges of venturing into different businesses. She encouraged the seniors to rediscover their hobbies, evaluate their strengths and weaknesses, and ponder on the activities they find joy in. These tips will help them match their knowledge and skills to the business they want to pursue.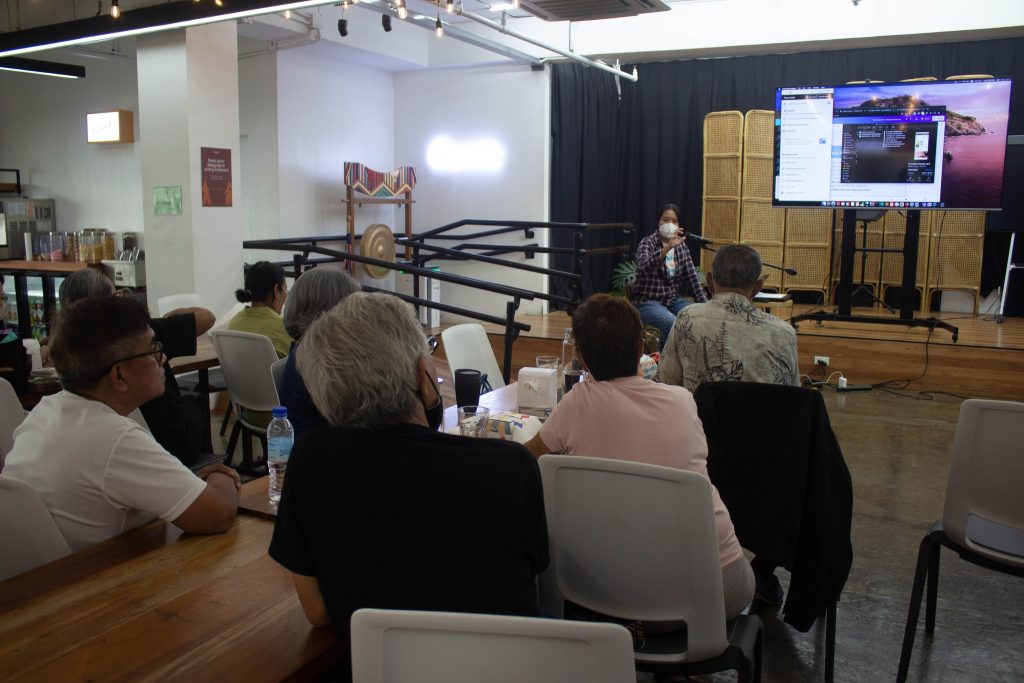 For the last session, Ms. Monteloyola shared and provided demonstrations on changing Facebook privacy and security settings. She discussed the purpose of each setting and the pros and cons of not changing them. This session aimed to protect senior citizens from receiving spam and scams and posting or sharing unverified information. The volunteers helped the senior citizens navigate their Android/iOs smartphones.        
The event concluded with Ms. Monteloyola thanking all the participants who traveled from different parts of Luzon to attend the event. She expressed that Techie Seniors PH will continuously foster a vibrant community that promotes lifelong learning and creativity. 
The fifth-anniversary celebration of Techie Seniors PH at Canva Philippines served as a testament to the transformative power of technology and design in enriching and empowering the lives of senior citizens and retirees.
Check out these photo albums for the event: