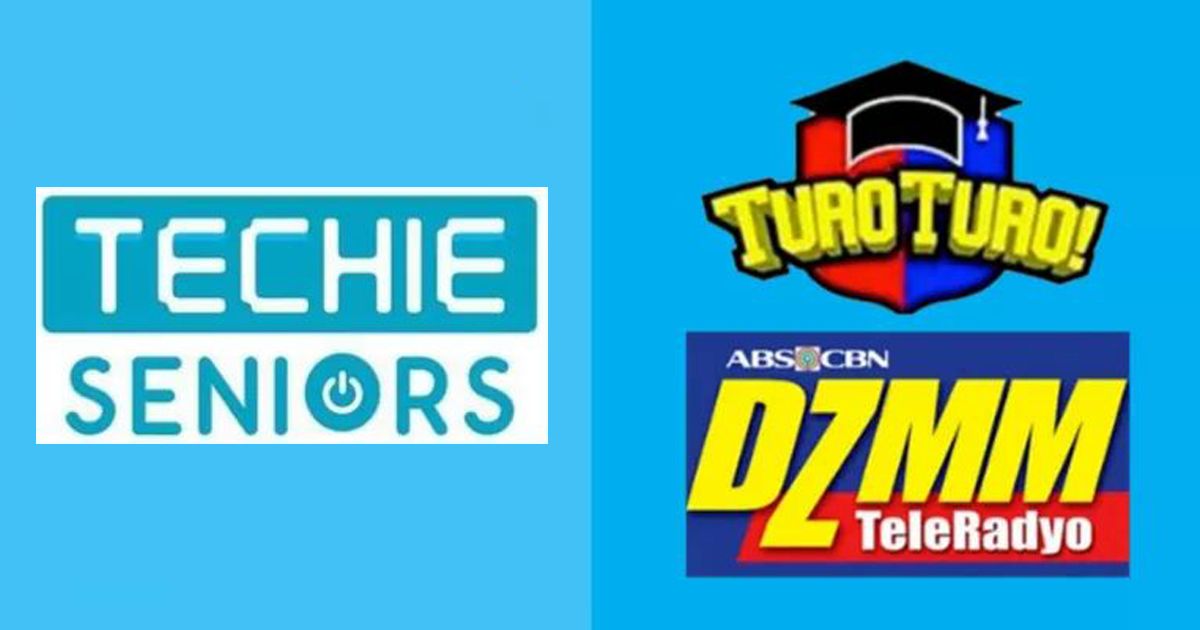 Taking another step to dispel rumors that the older generation and technology don't jive, Kairos I.T. Services founder Koree Monteloyola spoke of the elderly's enthusiasm for learning. Since February 2018, Koree has been holding Techie Senior Citizens and Retirees Philippines events and the passion to learn has always been evident.
In just a year, the small group became a community that eagerly supports internet literacy for senior citizens in Manila.
"Hindi sila mahirap turuan," Koree told Jing Castaneda, host of DZMM Teleradyo's Turo Turo on October 12, Saturday. "It is (our) time and patience (that is lacking)."
Patience is still a virtue
Some of the attendees of the Techie Seniors workshop confided that the reason they sought outside help is because their immediate family members aren't able to make time for their questions.
Techie Seniors member Paula Ventura, 60, affirmed Koree's statement and added that Baby Boomers sometimes feel embarrassed that they are asking for help from younger people. There's little comfort in the fact that, sometimes, younger people assume that the elderly will achieve digital literacy with minimal instructions.
"They expect na once lang ma-explain, alam na," Paula said. "Minsan mabagal ang processing."
Koree admitted that this was the most important lesson she learned in Techie Seniors. It takes patience to be a good teacher, but investing this virtue in the elderly pays off big time. She highlighted the fact that technology from two or three decades ago was much harder to master, but Baby Boomers effectively navigated that world. Internet literacy should be a piece of delicious cake for them.
Today's tech is more intuitive and there is a wealth of resources for information, which is why "mas madali ngayon," said Koree.
Paula experienced this first-hand, noting that she welcomed the new technology because it made processes faster and the new devices are easy to use. "Hindi ako natakot," she said, "Na-excite ako."
Tech is everywhere for everyone
Paula's excitement for tech may be traced to the nature of her work. As a teacher, new software like Microsoft's PowerPoint and Excel gradually became a part of her life. It intimidated her at first, but with the help of her co-workers, she was able to take advantage of the benefits of the new technology available to her.
Her friends who are averse to using, for example, a laptop found it a little more difficult to adapt because it had not been a part of their daily routine.
The rise of social media bridged that gap, because nowadays, everyone in the family connects via Facebook and messaging apps like Viber or WhatsApp. Lolo and lola can easily chat with their apo and even see them via Facetime.
The interest to become more tech savvy is already there and Techie Seniors has been working to fulfill this need for digital literacy.
Techie Senior Citizens and Retirees Philippines workshops build a strong foundation for learning more by starting from the basics. Digital natives or people who grew up using computers and the internet are instantly familiar with checking their settings when they hold a device, yet this is not a default for elderly users.
During the workshops, older users of new tech are familiarized with turning off their cellular data to prevent their phone credits or load from being consumed. They are taught how to connect and disconnect from WiFi. Starting with this step eliminates that feeling of "I might look foolish because I don't know something so simple."
Learning is free
Signing up for Techie Senior Citizens and Retirees Philippines is free. The group has evolved into personal advocacy for Koree and Kairos I.T. Services.
Koree and Kairos I.T. Services — with the support of Women Who Code, NEXT GEN IT, Globe, McDonald's, and the National Engineering Center — has overseen the success of five events. These sessions have equipped seniors and retirees with knowledge to use their emails and start their own blogs with the help of apps like Canva. The workshops also provided insights on pressing issues like data privacy, Fake News and scams.
Techie Senior Citizens and Retirees Philippines continues to provide a safe environment for learning, where curiosity is rewarded with answers. Visit the Techie Seniors Facebook page for updates on future events and join the Facebook group to connect with other curious minds.