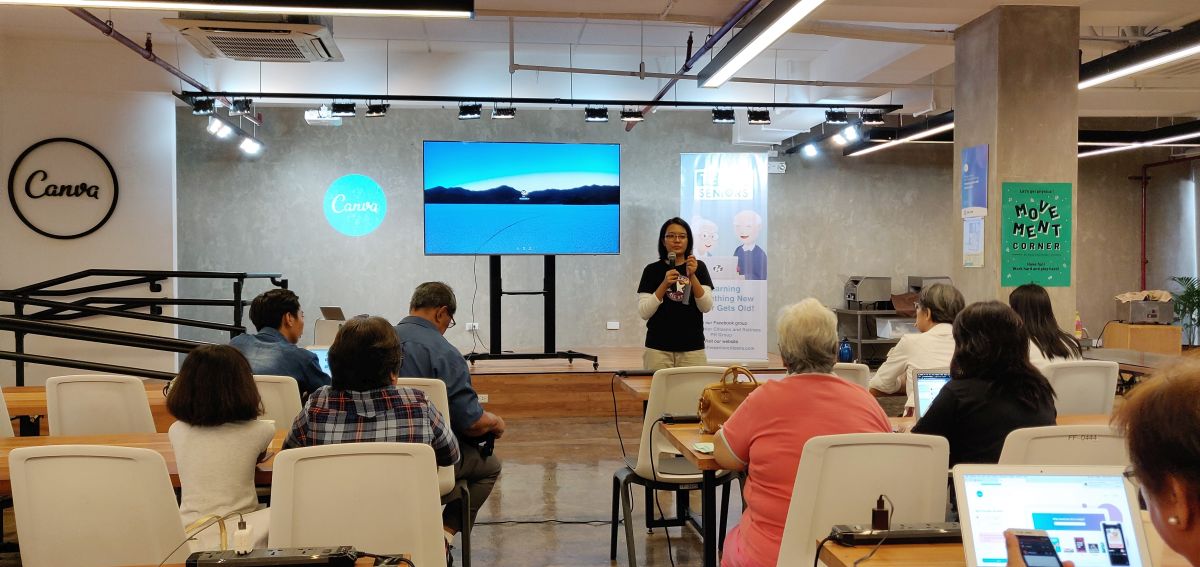 "Kailangang maintindihan natin ang intersection ng technology and humanity para mas maging effective ang tools na gamit natin," Koree Monteloyola, founder and current moderator of Techie Senior Citizens and Retirees Philippines, explained the importance of humanity in using the Internet at the Design Course and Proper Internet Usage for Grandparents and Grandkids, last May 4, 2019, at the Canva office in Makati City.
Kailangang maintindihan natin ang intersection ng technology and humanity para mas maging effective ang tools na gamit natin – Koree
The design course was the fourth in the series of free seminars for senior citizens and retirees offered and organized by Kairos IT Services since February of 2018.
The first and second in the seminar series covered the basics of (and safety practices while) using the Internet. Topics included managing data settings on mobile phones, connecting to Wi-Fi, setting up an email account, creating stronger passwords, securing Internet usage, and using basic apps for everyday practical use.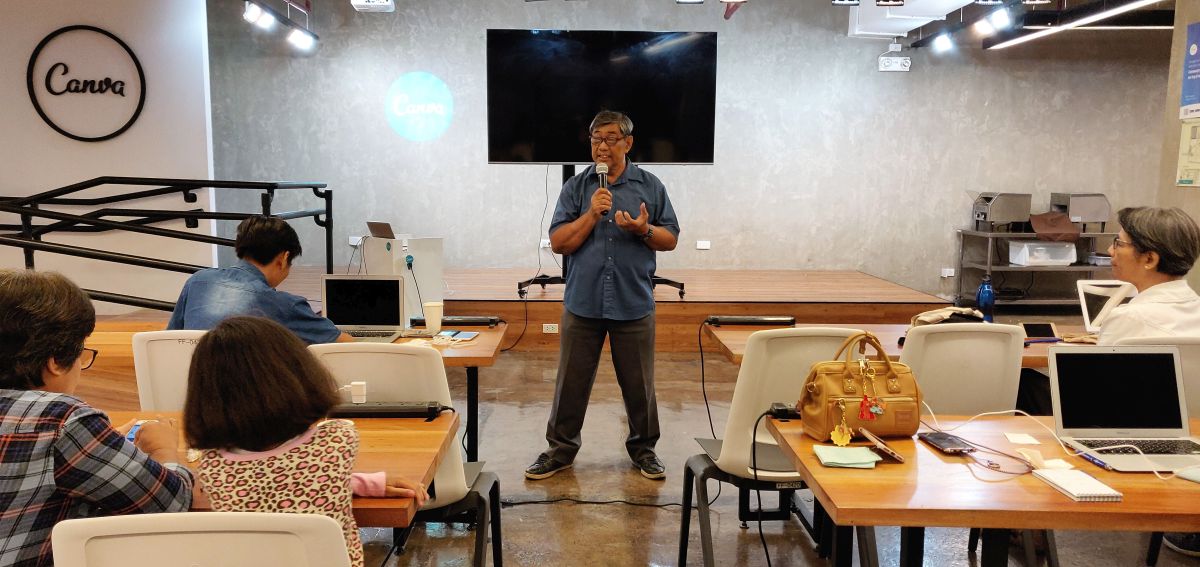 The third seminar was an introduction to design using the Canva app. Oscar Esposo, one of the enthusiastic members of the Techie Senior Citizens and Retirees PH Facebook group posted his interest in learning more about Canva, prompting Kairos to approach Canva with a partnership proposal. The third seminar sparked their interest in creating their own designs.
Techie Senior Citizens and Retirees PH is an online support group on Facebook, with 200 members to date. For more than a year now, it has been a thriving movement and community that provides support and guidance toward the advancement of senior citizens' and retirees' technology and World Wide Web skills and knowledge. More so, it equips them with information to help them verify web news sources, with an eye toward reducing the likelihood of senior citizens to share fake news.
Aside from the overwhelming response of the senior citizens and retirees who participated in the third course, the success is due to the gracious support of Tin Atanacio and Gladys Joyce Lacorte, the lead of Canva for this partnership. Committed to empowering everyone to design, Canva also sponsored the venue, food, and the technical requirements for the recently concluded fourth course.
Levelling-up Design Skills
Before the two design courses, most of the members of the Techie Senior Citizens and Retirees Facebook group had no idea that they can create their own designs using web-based design tools like Canva.
The Canva introductory course in November 2018 taught the seniors how to create simple greeting cards and posters which they can send out to friends and family.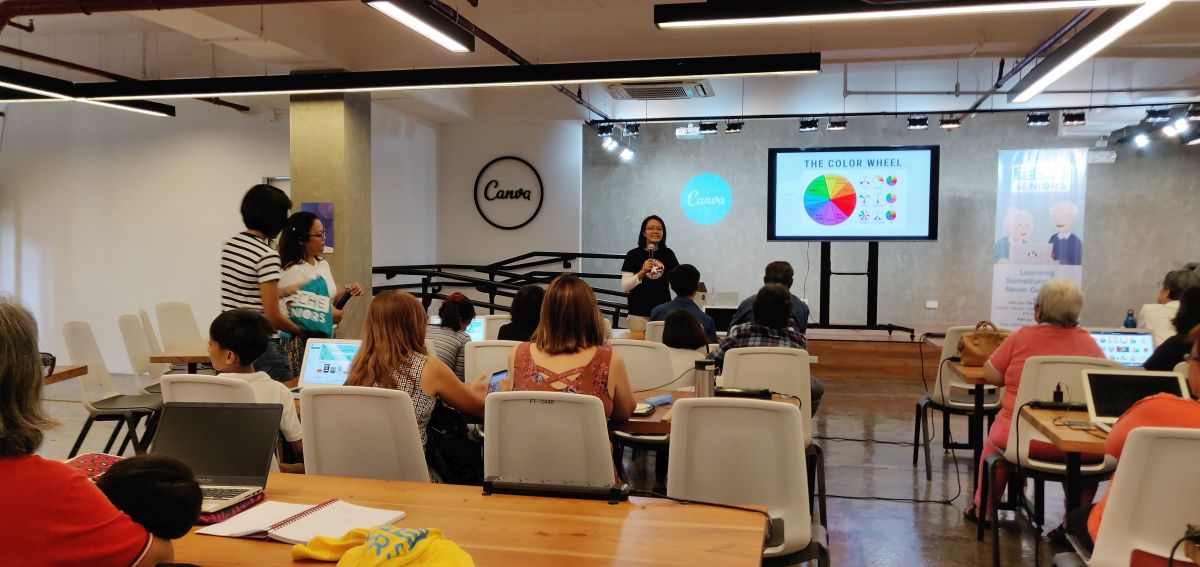 On May 4, 2019, the seniors were introduced to more advanced Canva features such as creation of slideshow presentations, business cards and marketing collaterals. The course equipped them to use Canva more for work and business.
With the great number of design templates available from Canva, they had fun making posters and greeting cards, with participation from their grandchildren who joined them for the seminar.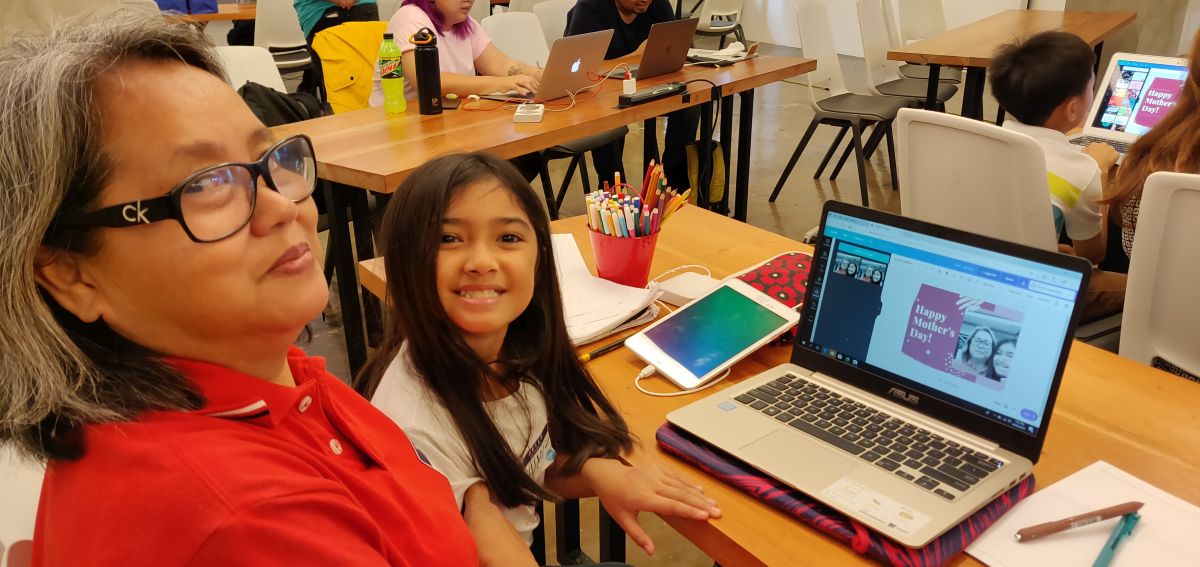 Since Mothers' Day is approaching, Koree taught the participants to create a Mothers' Day greeting card. Ms. Espie Vinarao, another member of the Techie Senior Citizens and Retirees PH Facebook group and consistent seminar attendee, together with her granddaughter Yana, willingly became the model for the greeting card.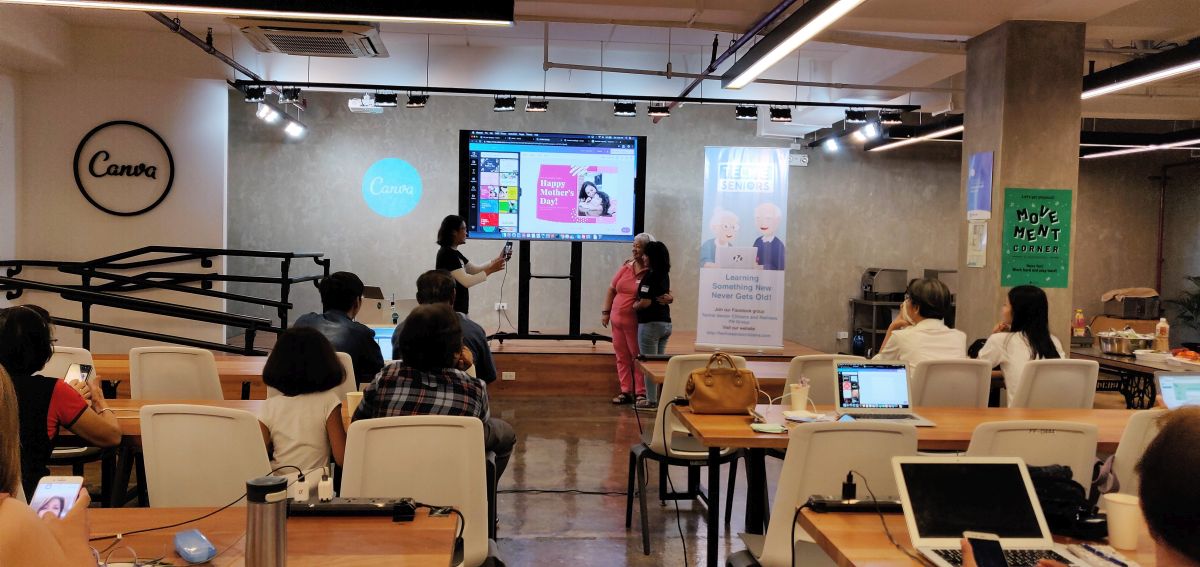 Aside from learning a lot about design, the participants enjoyed bonding with their families. The design course in a way became an intimate event for the grandparents and their grandchildren. The supposed design course turned out to be a family event.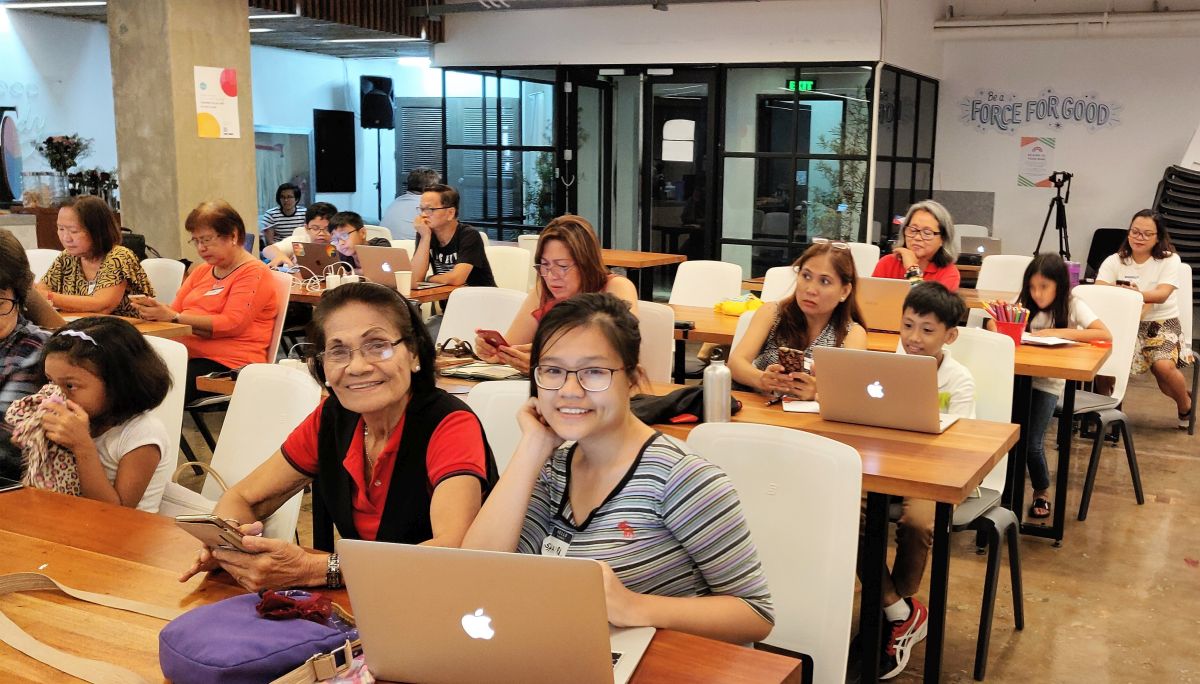 Imelda Vier, a former security agency manager in Parañaque was thankful that she attended the event. She said that she was just curious about Canva and why the course was free. She is now planning to make her own calling cards and marketing plans using Canva.
Ako yung isa sa mga old school […] pero ngayon ko nakita na importanteng matuto na sa kung ano ang napapanahon ngayon. – Mr. Mandy San Pablo
In jest she said, "Yung mahjong group ko, most of them don't know how to use smartphones, and they must really know how to. It is so nice to meet a lot of people my age here and I am really glad to be here and learned new things."
Another participant, Mr. Mandy San Pablo, said "Sa totoo lang, andito talaga ako para sa mga apo ko. Ako yung isa sa mga old school at wala talagang nalalaman pero ngayon ko nakita na importanteng matuto na sa kung ano ang napapanahon ngayon."
Sharing Internet Experience with Family
The kids also showed enthusiasm that was on par with that of the seniors. They were fast in doing the activities.
Code.org, a kid-friendly website aimed at teaching coding, was also introduced to the kids and grandparents. The kids worked on a few exercises on the site.
Koree reminded the attendees that children's Internet usage should be discussed with them. She explained that the frequency and schedule of Internet use should be negotiated. Parents were also reminded that gadgets are not babysitters and that the Internet is not always as safe as we think it is.
While on the topic of Internet usage for children, Koree pointed out that if using the Internet involves family members, like grandparents guiding their grandchildren to explore child-friendly websites, using the Internet then becomes a shared experience among family members.
Koree recounted that she once became addicted to Mobile Legends, a mobile game. She was enticed to play it since her entire family was playing it at a family event that she once attended. She pointed out that since the whole family was playing, it brought back nostalgic memories of her childhood playing the family computer. Playing Mobile Legends for her has become more meaningful because of sharing it with her family.
Most of the time, senior citizens and children are regarded as having less capacity to create impact using technology. They are taken less seriously compared to people belonging to the age group in between. However, the two age groups have general qualities that the other has already lost or is still in the process of acquiring.
Kids have fresh perspectives and their well-known language is play. On the other hand, seniors have unparalleled wisdom from their life experiences.
If there is someone who can show adults how to find more humanity in using technology and the Internet, perhaps it is both the children and seniors.
Techie Senior Citizens and Retirees PH together with Kairos IT Services are looking for venue and event partners that can help their cause in providing opportunities for senior citizens to develop their technology knowledge and skills.
Kairos is an information technology start-up that offers web and mobile application development, digital marketing, and technology trainings and seminars.
You may reach us at https://techieseniorcitizens.com/contact/. You may also find us on Facebook.